Capital One Journey is a credit card from Capital One Bank created especially for students. It's a Visa credit card, so Capital One Journey comes with Visa benefits. For example if you lost your card, you would get an emergency card replacement and a cash advance. Features of Capital One student credit card include, but are not limited to, the following:
Cash back rewards. After all your purchases you get 1% cash back. One more interesting option is that if to make payments on time you will not only forget about penalty fees, but also earn a bonus that is 25% of the 1% cash back earned.
No an annual fee for Capital One Journey card. Also no transactions fees when travelling abroad (outside the United States).
24/7 account monitoring from Capital One support team. You will be always contacted if suspicious activity is mentioned with your Capital One student card.
Security. You can get emails or text messages to keep track of your activity and dates you have to pay back as well as be sure that your money is secured.
Helping tools are provided on Financial Education site. These tools will help you understand your credit to avoid low balance, penalty fees and stay within your budget.
Higher credit line will be available if you make payments on time first 5 months.
Credit tracker tool is available for Capital One Journey cardholders. This free tool gives an access to credit score and free features like Credit Simulator, Credit Alerts and Grade Overview.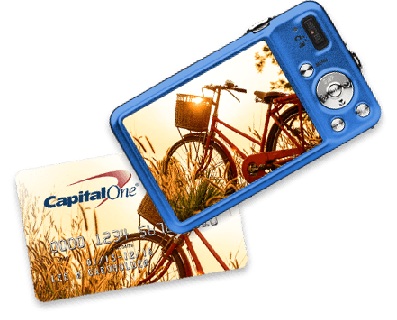 Screenshot of Capital One website capitalone.com
Capital One Journey is for young and creative. Do you have great photos of your dog, your family and friends and many more? Excellent!
Choose favorite one, upload it and create unique image card that no one else will have. For creation you need to have Capital One login.
On Capital One Bank site you can read over 4000 reviews and see how Journey credit card has helped students in real life.
Be financially independent: start managing your funds and creating your credit history with Capital One Journey - a credit card designed especially for students.
Read about Northern Trust Private Passport