WhatsApp log in or sign up are simple processes, which would take you a few minutes to perform. The article will show you how to start experience WhatsApp and log in it for different versions of the software! We will also tell you how to logout WhatsApp from all devices.
The application offers three possibility of using. You can use mobile app, desktop and web version. All you need to get WhatsApp running is a smartphone and a phone number. Using any versions of the app is impossible without the software installed on your phone, but there are several tricks, which allow login to WhatsApp without phone number. SIM is needed only for verification process.
WhatsApp log in or sign up
First, you need WhatsApp log in or sign up on your smartphone. After that, the opportunity of using the desktop application and WhatsApp Web (the browser version) will open. All three ways of using the software are equal and each contains the full functions. Let's begin.
WhatsApp with phone number
Start using WhatsApp with phone number is the most common way. Download the app on your smartphone from Google Play Store (for Android) or Apple Store (for iOS). Pay attention that it is free for everyone!
If you have not used WhatsApp before, sign up there. The process is not much different for both type of OS. It is also similar with logging up.
Launch the app. Look through the Terms of Services and Privacy Policy. You have to give your agreement to proceed: tap "Agree and Continue" if the conditions suit you. Select your country. Write down the phone number to verification. After receiving one-time password, enter it.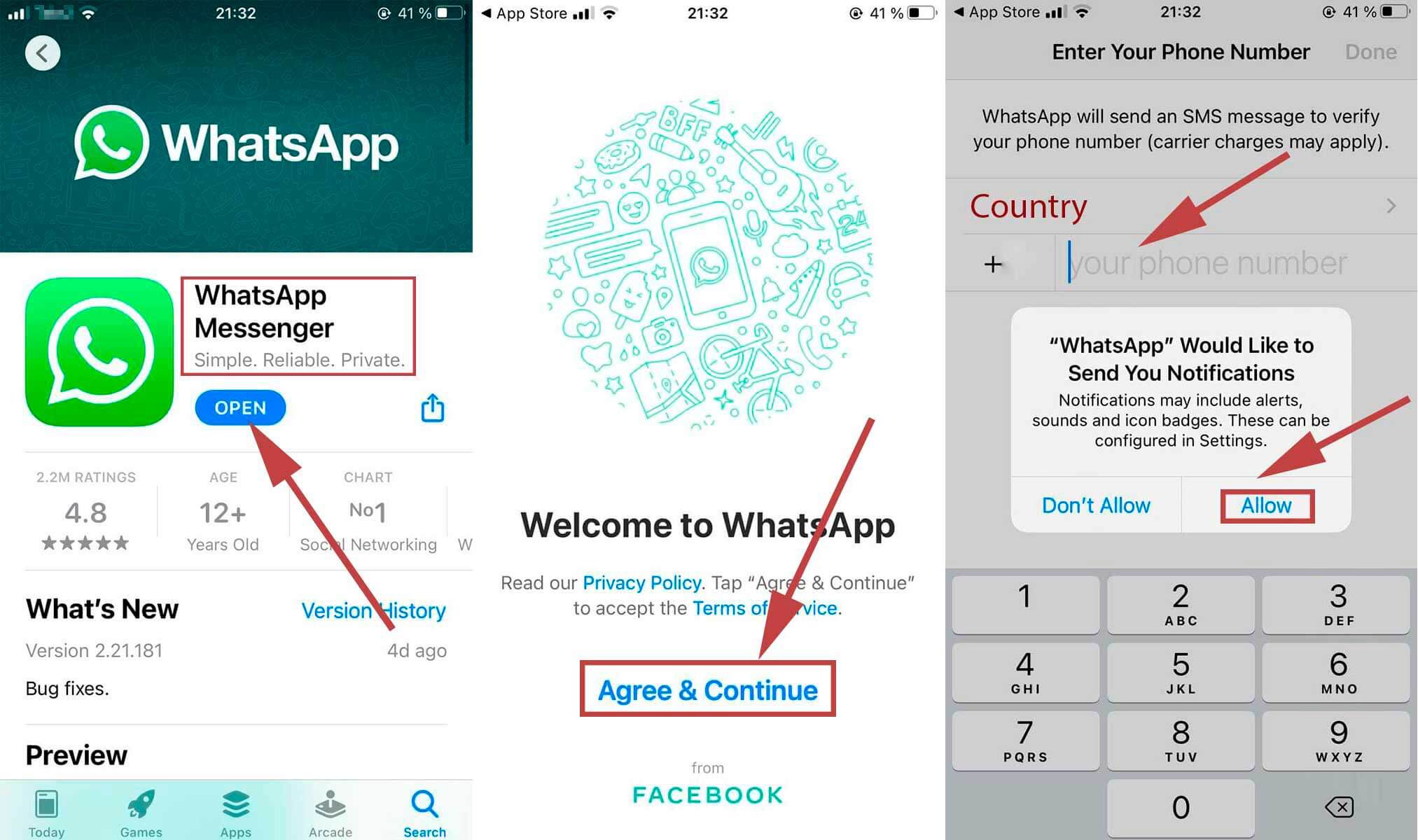 Let WhatsApp access the data on your smartphone that you are going to use. If there were any previous backups, the software suggests to restore them. Enter or edit information about you on your profile.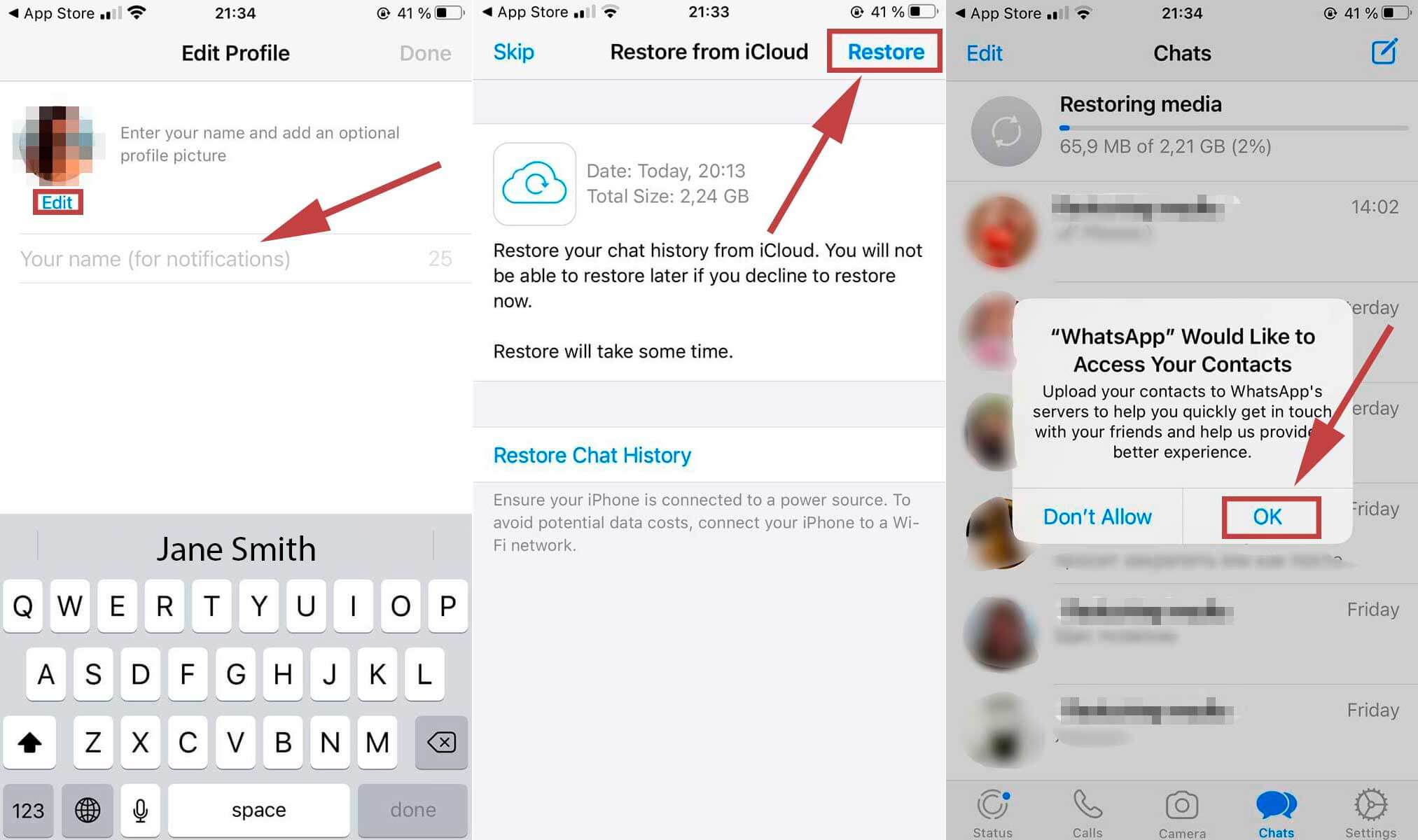 Well done, welcome to WhatsApp!
Note, you can use one phone number on one device.
WhatsApp without phone
After logging into the app on your smartphone, you are able to log into the desktop or web version. Open browser or download the desktop application and launch it. You will see a QR code. Open the app on your smartphone, select "Settings" and "Linked Devices". Push the button "Link a Device" and point the camera on your screen. When the system will recognize the code, Desktop WhatsApp will refresh taking you to the homepage.
WhatsApp without phone number
There are several ways to start using WhatsApp without phone number. Choose the most suitable for you. Official information insists on the mandatory use of a phone number. It is required only once receiving the SMS message with a verification code though. So all you need is a temporary number.
Landline number for WhatsApp
Landline number can help you with the verification process. If you already use the app, delete it. Install the software and do all the stuff from paragraph about "WhatsApp with phone number", but after choosing a country, enter the number instead of mobile one. Wait for a while and WhatsApp will offer you a call because of failure. Pick up the phone and you will hear the code. Enter it and welcome to WhatsApp!
Virtual number for WhatsApp
Many apps can provide you an opportunity to have a virtual number for WhatsApp or other purpose. There are free and paid options depending on your goals. Not all application may suit you due to their unreliability or lack of functionality. Download one of these apps and install it. Generate a number and enter it when registering for WhatsApp. Pay attention that this method is not the most reliable. Be careful!
Online number for WhatsApp
Online number for WhatsApp is an alternative way to use the software without physical SIM. We recommend using a paid online number from reliable and well-known services such as Skype. You can buy it on official web-site and be confidence of the security of your number and data.
WhatsApp without phone and without phone number
Signing up for WhatsApp without phone and without phone number is also possible. Choose one of the emulator programs, for example BlueStacks5. This program is free and contains many useful features. Download it and install on your pc. Log in to Google account. You are able to download WhatsApp now! Then use landline, virtual or online number to log in or sign up to WhatsApp.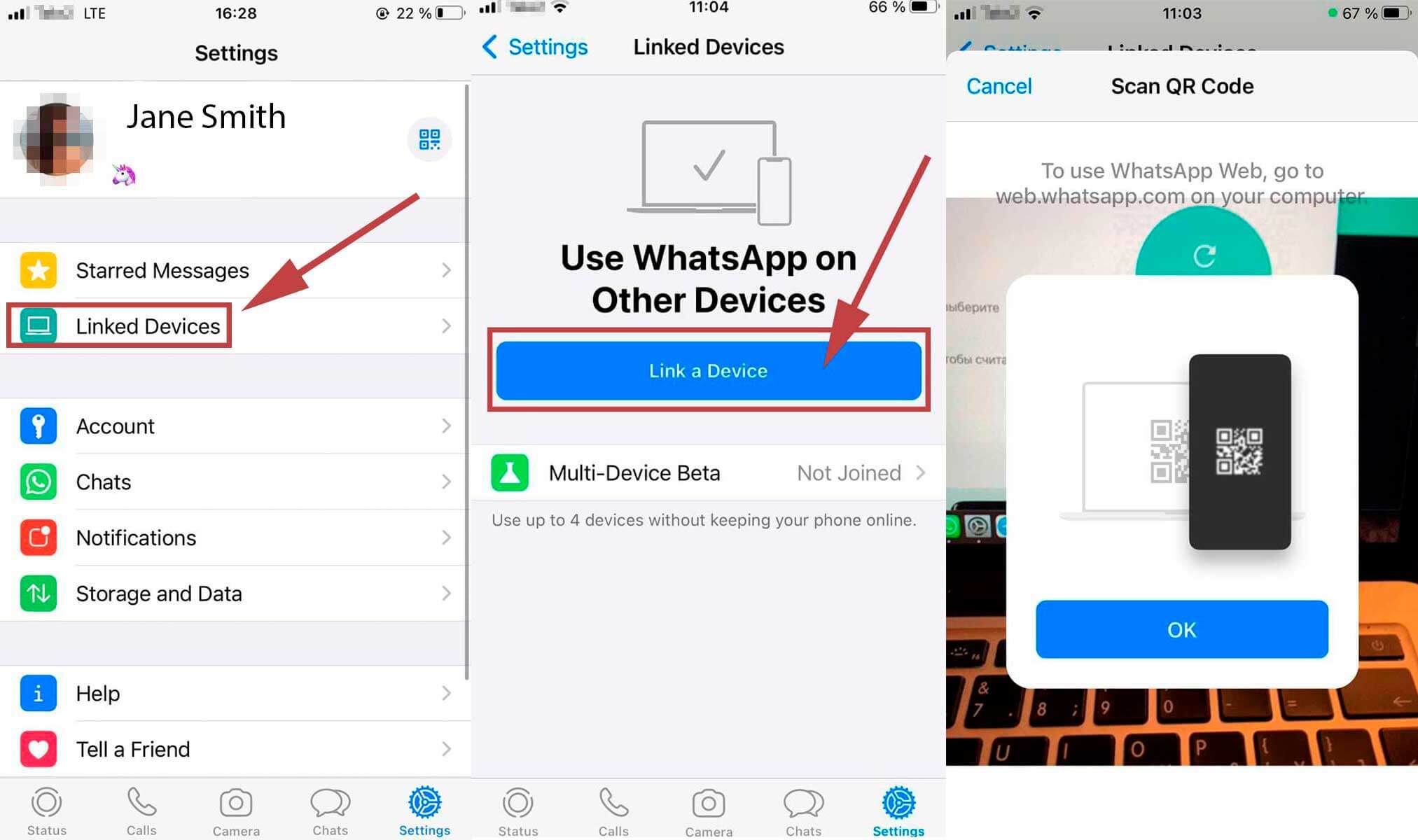 Logout WhatsApp from all devices
To logout WhatsApp from all devices open it on your smartphone. Push "Settings" and "Linked Devices". You will see a list of all the devices you logged into. Unfortunately, there is no one button to log out from of all devices at the same time. You must select each one separately.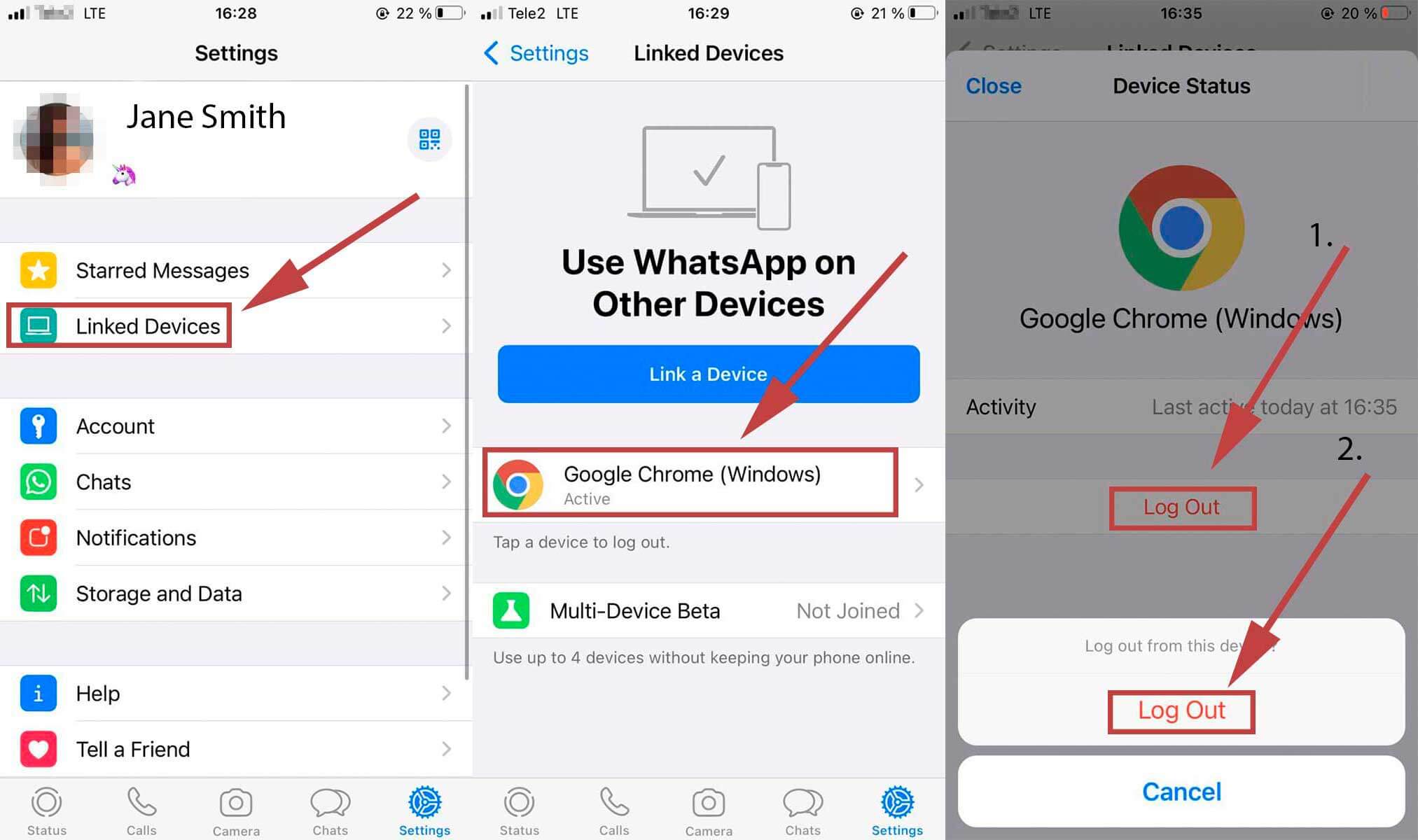 If you want to log out WhatsApp from the smartphone, you can just delete it. However, we recommend making backups before doing this in case you will need to restore data in the future.