To change google account country or location you need to check some preferences before. A combination of google account settings may vary for different mobile devices or pcs. You need to find your own combination and sometimes it is not so easy.
Most guides explain that you just need to open a Google Play and change the country in settings. But usually this doesn't work. The Country field is greyed out and you cannot select the Country option.
Is the option to change the country available to you? Let's check this first (this instruction is for Google Android devices).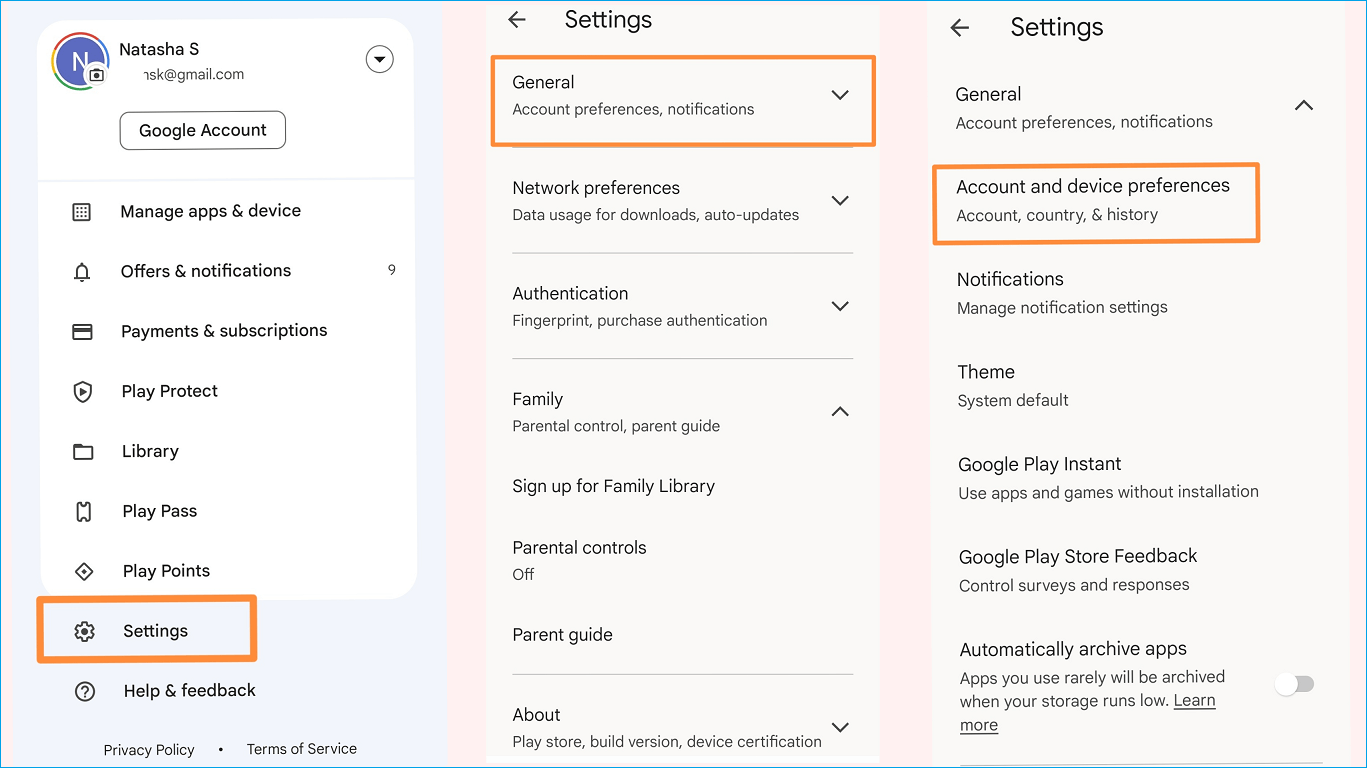 Open Google Play option.
Click the google account icon in the right corner of your screen and open menu.
Find the settings option.
Choose General option, then - account and devices preferences.
You will see a "Country" option. If you can change this, congratulations, you're in luck. If not, read on.
Log out of your family account. To change country on your google account, you will need to sign out of your Family account if you have one.
Change your payment method. Sometimes it's enough to change your payment method. You need to add a credit or debit card of the desired country. Try this. Did not help? Read more.
Authorization via the mobile phone number of the desired country. I tried to change the country to Spain and Google offered to revive my account through the Orange mobile operator. I chose this option and waited a few days, but nothing happened.
You might have better luck with this.
If you tried to use all of the options mentioned above and do not succeed in google account country or location changing try to use this magic method.
Google Play Change Country Without Payment Method
Use this link https://payments.google.com/gp/w/home/settings and change the country here. Only this method helped me cope with the task of changing Google account country. I hope this method will help you too.
It is important to keep in mind that you can only change the country in your Google account once a year. If you left the country only for a while, you shouldn't change the location settings.