PNC Virtual Wallet is a computer program by PNC Bank that allows storing electronic money, as well as using them to make non-cash payments on the Internet. It can be even called a virtual card for money, because you can easily group your money, organize in different ways, schedule it, create reminders and do even more with Virtual Wallet by PNC BANK.
Choose the right solution for you. Explore some of top features and decide which edition of PNC Virtual Wallet meets your needs for managing a budget. Virtual Wallet has many features to manage money.
PNC Bank Virtual Wallet provides you with calendar, a scheduler for your money. You can track how much you earn and spend every day in a month. Using this calendar helps you not being a mess when trying to manage funds.
With Money Bar you will not spend money that you don't really have. There are three categories of your money in the Money Bar:
Scheduled Out (aimed for bills and other payments money)
Free (available to spend money)
Reserve (saved up money).
One thing is for sure - sometimes you want to give yourself a treat. Here comes Wish List. You can add there items you want to get and put money toward each item. When you saved needed money you just transfer money to Spend and your goal is reached!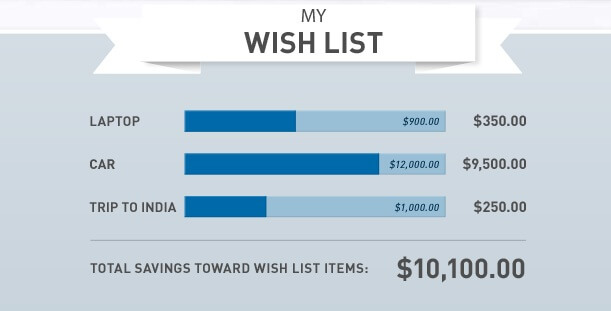 Screenshot of PNC Bank website pnc.com
Virtual Wallet Student
PNC Virtual Wallet Student includes more features created especially for college life. The Reimbursements feature is aimed to highlight select transactions and send an email to parents, so they can see how much you spent.
Also with PNC Virtual Wallet Student it is possible to send and receive money. Popmoney lets making transactions straight from your account. If you want more features you can upgrade your Virtual Wallet to Perfomance Spend or Perfomance Select.
To get Virtual Wallet go to PNC Virtual Wallet Sign In page and fill in some basic information, Social Security Number, Government issued photo ID, debit/credit card numbers or existing routing and account numbers Ђ" depends on what you will use to fund PNC Virtual Wallet.

Screenshot of PNC Bank website pnc.com
Minimum deposit needed to open PNC Virtual Wallet account is 25 dollars. PNC Virtual Wallet app is available for iOS, Android and Windows 8, so you can go mobile. Control your money, see the history of operations, plan future spending basing on previous and more. Fund control is easy and convenient with PNC Virtual Wallet.
See Also: PNC online banking