Joomla login page is really easy to access, but there different ways to do it. It depends upon the type of Joomla installation. The most common way to enter the site is to enter in your browser bar www.example.com/administrator.
This is what can be called Joomla login URL. This way is appropriate when Joomla is installed on your network server. You also need to have the administrator privileges to access the CMS of your website. And when you will see the following: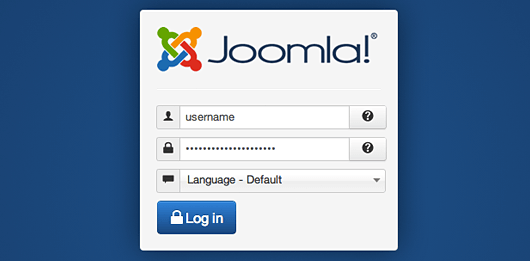 The way of entering joomla cms depends upon the type of installation, but the final page (joomla login form) is always the same for every type. If your joomla is installed on your computer you need to access http://localhost/xxxx/administrator where xxxx is the name of directory where you installed Joomla.
And then you need to enter your Joomla login. If you have an opportunity you can also click site administrator link at your site menu. This is the third way to access joomla administrator login.
Joomla Extension Setup
Another interesting question is how to install joomla login extension. The way is rather simple:
Firstly you need to download joomla extension from the secure website
Secondly you need to enter Extension - Extension manager using your joomla back end menu
Thirdly you need to browse file and select the extension to install it on Joomla
Finally you need to click Upload file and install button
As you can see getting Joomla login is rather easy if you know how. You just need to know how to access. Joomla back end login gives you an opportunity to manage with every type of content that your website has whether it is a pictures or video materials. Joomla administration login is very convenient tool for your website management.
Don't forget that to protect all important data, you'll need to backup Joomla website.