PayPal gift card is a common name for a group of a gift cards from different companies such as Ebay, Itunes, Skype and also Papa Johns. PayPal gift cards are very convenient, for example, if you have a very few time and you want to make a thoughtful gift.
Where to buy PayPal Gift Card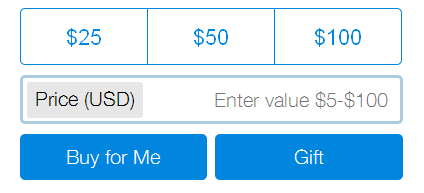 Screenshot of PayPal website www.paypal.com
You can buy PayPal gift card on paypal-gifts.com. After entering the main page you will face with the wide variety of services which receive PayPal gift card. You can see even more if you click "See all gift cards".
The process of buying paypal gift card is the same for many of services. After choosing the type of gift card you need to enter the value of this card.
Often the minimum value of gift card is from $5 to $15. And the maximum value of the paypal gist card $100. In the cases of some gifts you need to choose the specific amount of money ($25, $50, $100). It happens if you want to Buy Steam digital wallet code or if you want to use Skype Credit.
PayPal Gift Card Code
PayPal offers you two ways of conducting your gift card:
You can buy it for yourself
Also you can buy and send it as a gift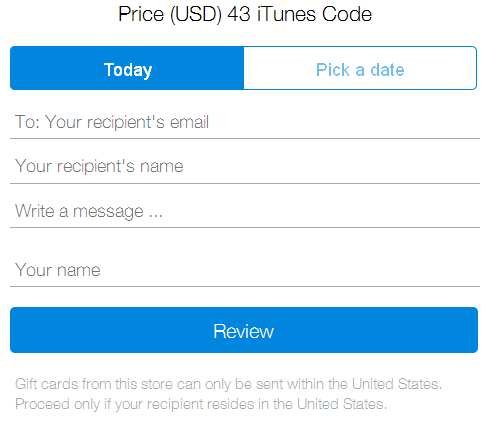 Screenshot of PayPal website www.paypal.com
If you want to send PayPal gift card to your friend you need to write his or her email and to pay the amount of money you have chosen using your PayPal Account.
The person you want to sent a gift will receive a code that he or she can use in the particular service.
After choosing "Buy for Me" you will be redirected to your PayPal account. You just need to enter your password and to do a standard payment operation.
Buy PayPal Gift Card
In the end I'd like to say that PayPal gift card is a very convenient way of making gifts because you don't need to spent hours in malls.
You don't need to try to find something that you think will be appropriate for a person you want to make a gift.You no more need to worry about the reaction on you present because the recipient can choose something that he or she really wants!
See Also: PayPal Account, PayPal Invoice Tip