Logging in on Reddit opens the variety of possibilities including posting your thoughts and pictures on the internet in the community of people who share the same values as you.
Reddit is one of the most popular social media on the internet that unites people from all over the world. The website allows users to create posts, rate the posts and chat about the posts via user-created discussion boards called "subreddits". As for 2018, website and app have about 330 million monthly active users and this page is going to help you to become one of them.
Reddit Sign Up
Don't have Reddit Account yet? The next section will tell you how to get one!
How Do I Sign Up On Reddit Web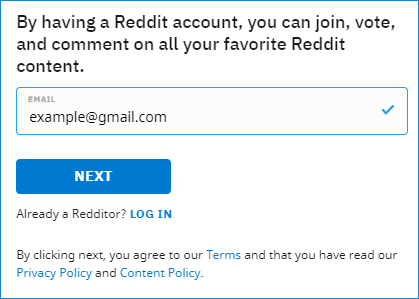 Screenshot taken from website reddit.com
Go to reddit.com website and click "Sign Up" button in the right corner of the screen. In the registration window that appears, you'll need to enter your email address (make sure this one is active) and then click "Next".
In the next window, pick a unique username (it should be at least 3 characters long and can't contain special characters), create a password (it should be at least 6 characters long, have numbers and uppercase letters) and prove you are a real person by clicking the "I'm not a robot" box.
After you've done that, click "Sign Up". You can then complete the process by picking five or more Reddit communities and click "Finish". You now can use Reddit as you please.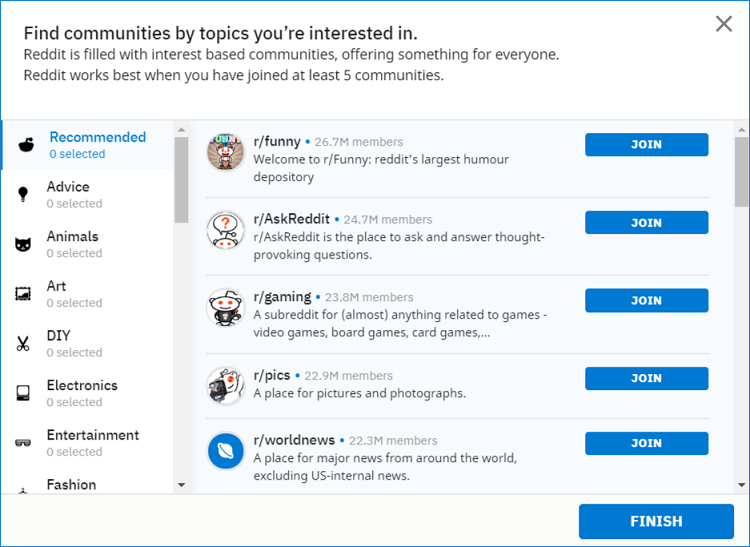 Screenshot taken from website reddit.com
How To Sign Up On Reddit App
Download and install the Reddit app, then launch it. You will see some random communities' posts and a person-like icon in the top left corner of the screen. Tap this little icon and you will see the "Sign up/Log in" suggestion appear on the screen. Click on "Sign up" button.
You should enter your email, pick username (3 to 20 characters long, unique one) and create a password (more than 6 characters, upper case and numbers). Tap "Create Account". You will be prompted to pick some communities to follow and then you can start using Reddit.
Reddit Login
Reddit has two versions: mobile and web. You can login on either one. Let's begin.
Login On Reddit Online
To start, go to reddit.com website. Click on the "Login In" button on the right corner of the screen. This will trigger Log In window to appear. All you have to do is to enter your username and password. Then click "Sign In" and you will be redirected to the Home page customized for your account.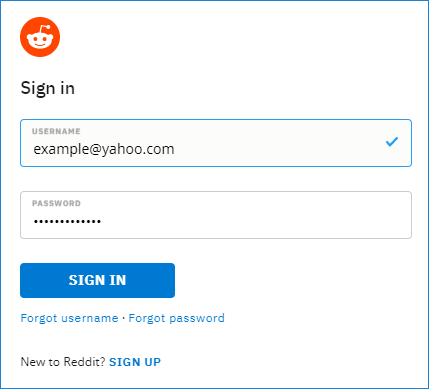 Screenshot taken from website reddit.com